Filter Reviews
Width
Fit
Size
Support
Comfort
Snug
Weight
Toes
Color
Look
Quality
Feet
...
Feel
Style
Shoes
Sneakers
Laces
Socks
Break
Need
Wear
Show
Found
Ties
5.0 star rating

4.0 star rating

3.0 star rating

2.0 star rating

1.0 star rating
Love these!
Review by Melissa on 16 Feb 2021
review stating Love these!
I loved these from day one. Didn't take anytime to break them in. They are true to size. I work in surgery and am on my feet all day. I am not a fan of clogs so I decided to give these a try and am so glad I did!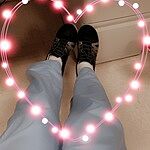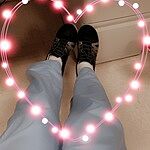 Amazing!!
Review by Patricia on 11 May 2021
review stating Amazing!!
Quite possibly the most comfortable shoe I've ever worn! Huge bonus points to Dansko for their ultra-correct sizing. Just because feet are long (11-11.5) doesn't mean they are wide. These are a PERFECT fit—and the quality? Excellent. I may never wear anything but Danskos for the rest of my life!
My fourth pair
Review by Elaine on 9 May 2021
review stating My fourth pair
These sneakers are very comfortable and look nice. You did change color so these are a lighter blue. I preferred darker shade. But these are my favorite sneakers.
Supportive casual shoe
Review by Susan on 1 May 2021
review stating Supportive casual shoe
I love these shoes! At first I thought I would be sending them back because they seemed narrow and I like a wide shoe these days! But I had ordered them so they had plenty of length and that seemed to take care of it to my amazement. They are very comfortable and supportive.
Perfect!
Review by YVETTE on 29 Apr 2021
review stating Perfect!
Great fit and very comfortable!